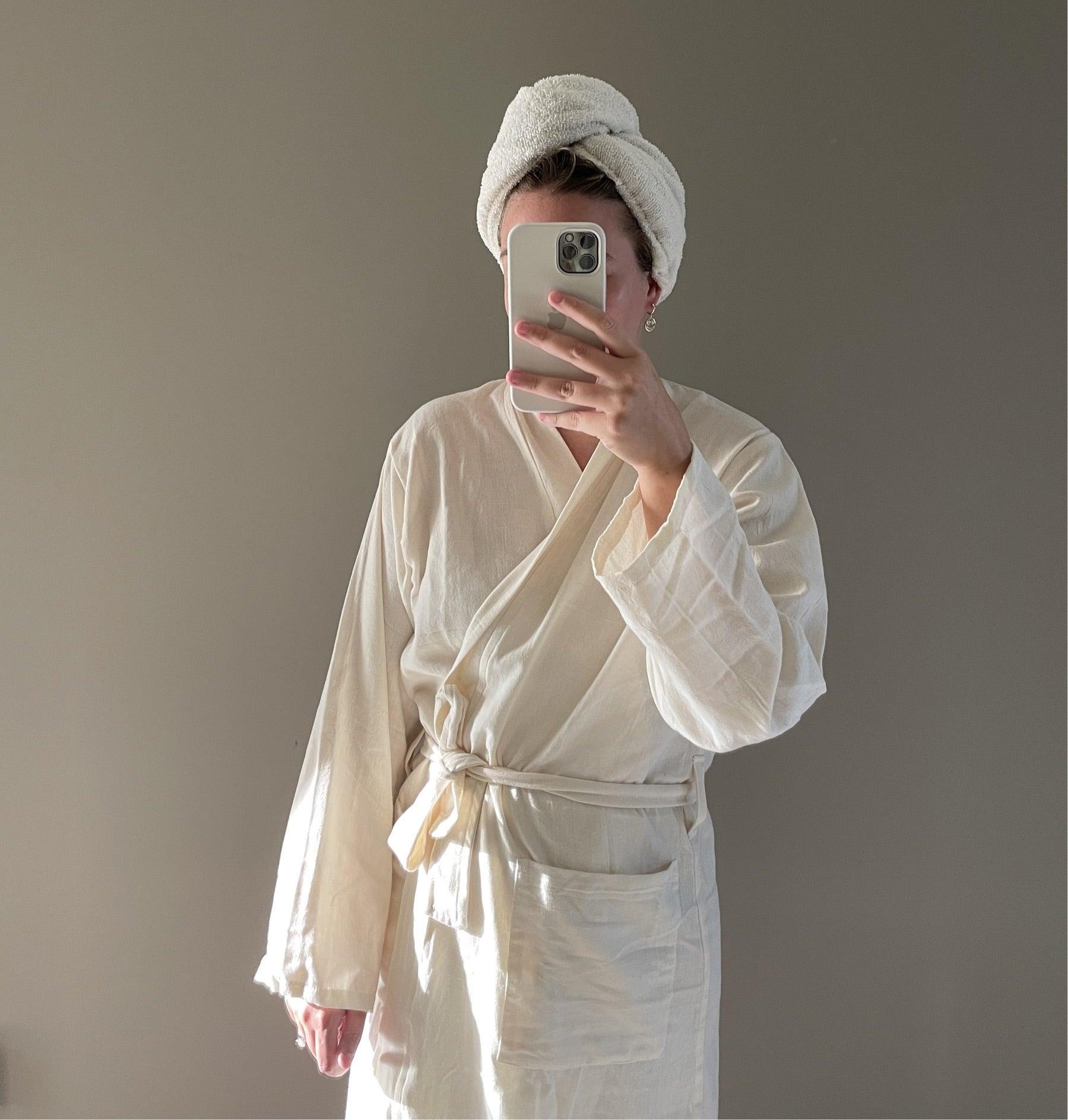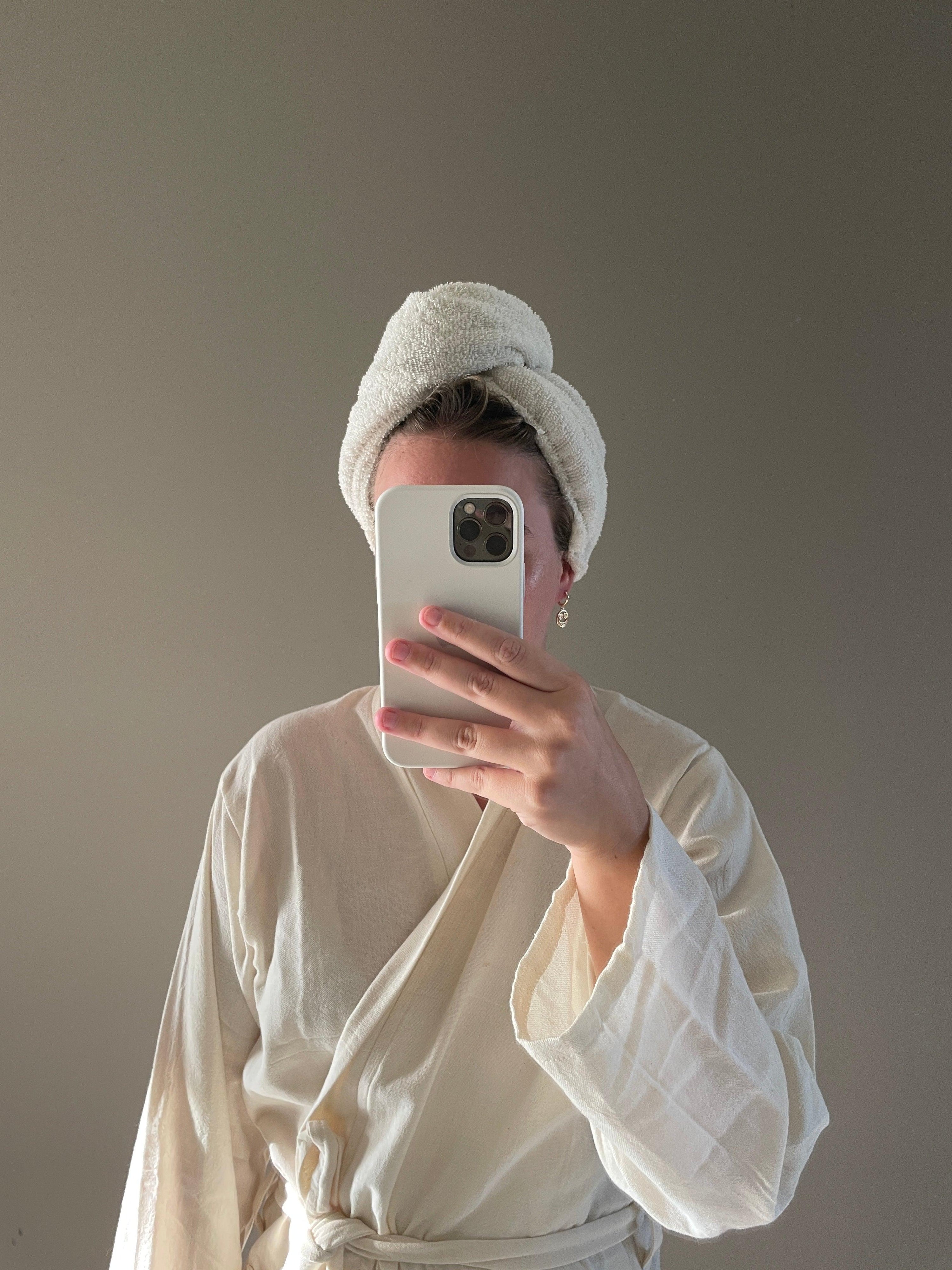 Description
DESCRIPTION
A full-length style robe made from pure 100% Turkish undyed cotton. Inspired by the KIMONO SHAPE AND STYLE
kimono
/kɪˈməʊnəʊ/ a long, loose traditional Japanese robe with wide sleeves, tied with a sash. A garment similar to a kimono worn elsewhere as a dressing gown. Believed to live for a thousand years and to inhabit the land of the immortals, it is a symbol of longevity and good fortune.
DETAILS
COLOR : solid cream. Perfect for lazy weekends or post-bath relaxation. A beautiful lightweight gown for both men and woman.
Featuring side pockets and a waist that ties with hoops on the side and knotted in the front, they're the perfect thing to throw on after a shower, first thing in the morning or evening and can be worn around the pool or house.


SIZING 
VARIANT : SMALL / MEDIUM                  
VARIANT : MEDIUM  / LARGE 
CARE
40 DEGREE Machine wash , Warm iron, Tumble dry at low heat. (Do not bleach
FREE SHIPPING FOR ORDERS OVER R1000
FREE RE-USABLE CANVAS BAG