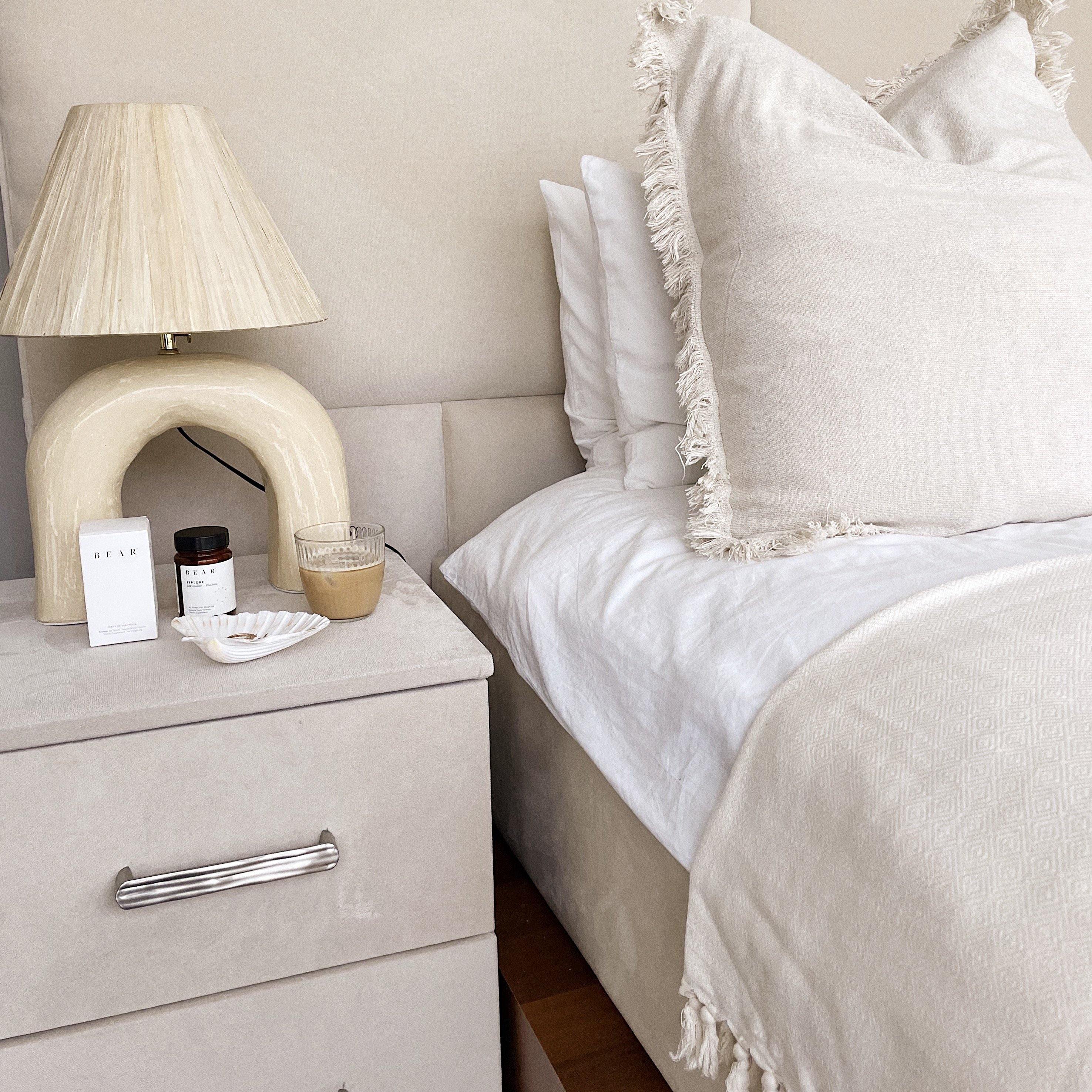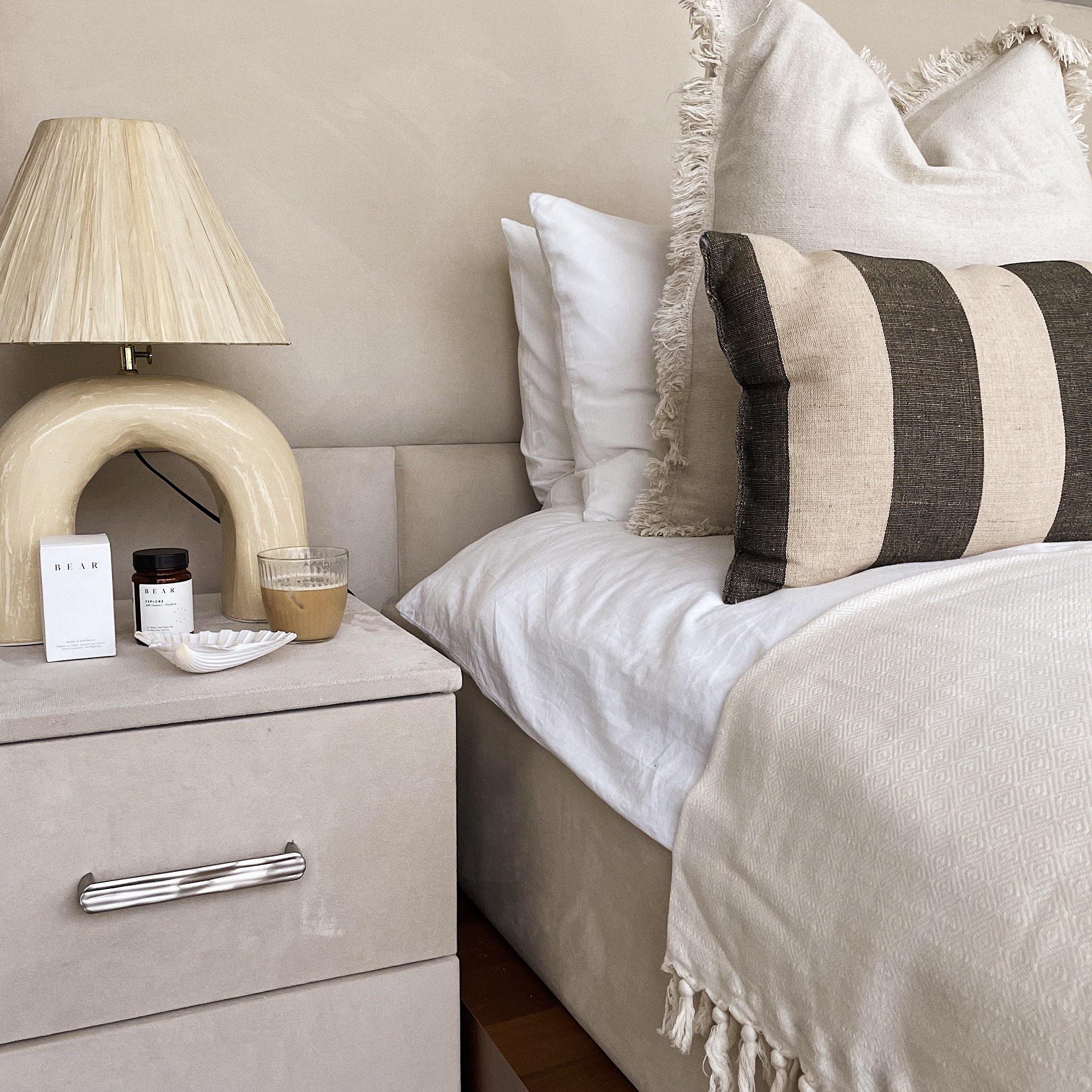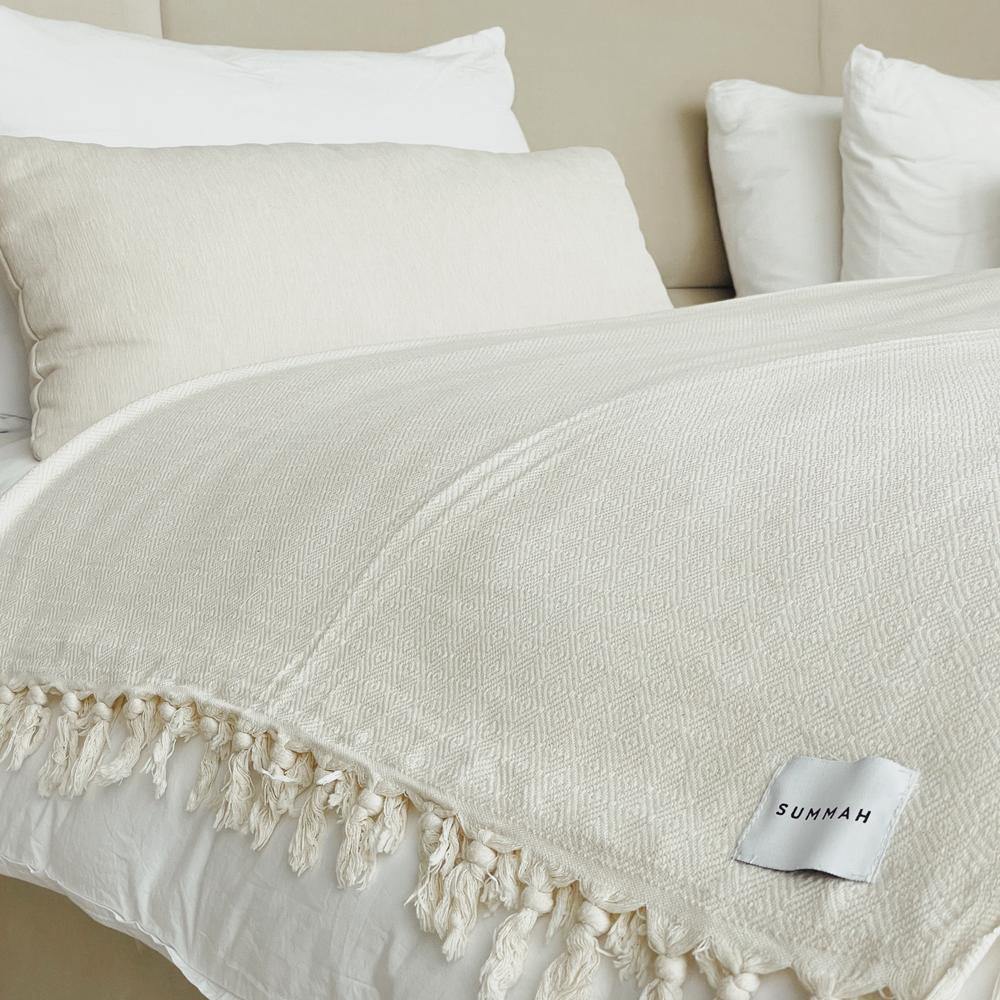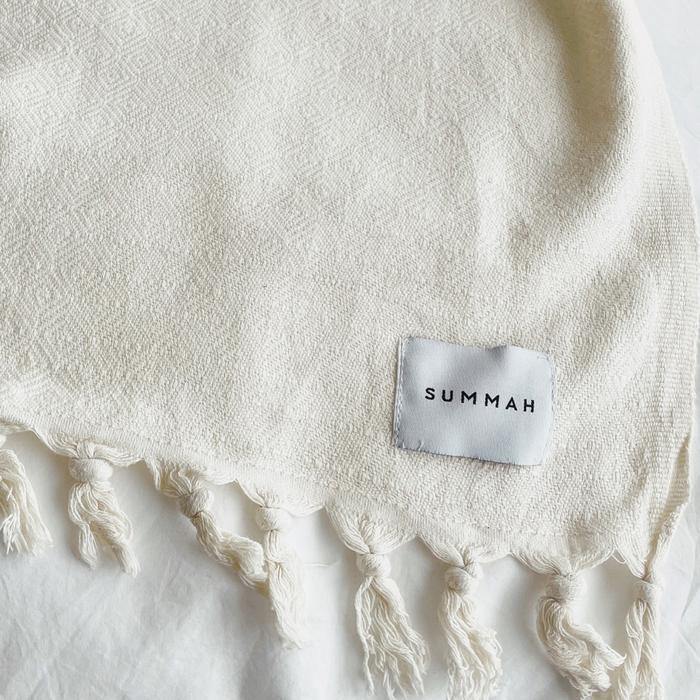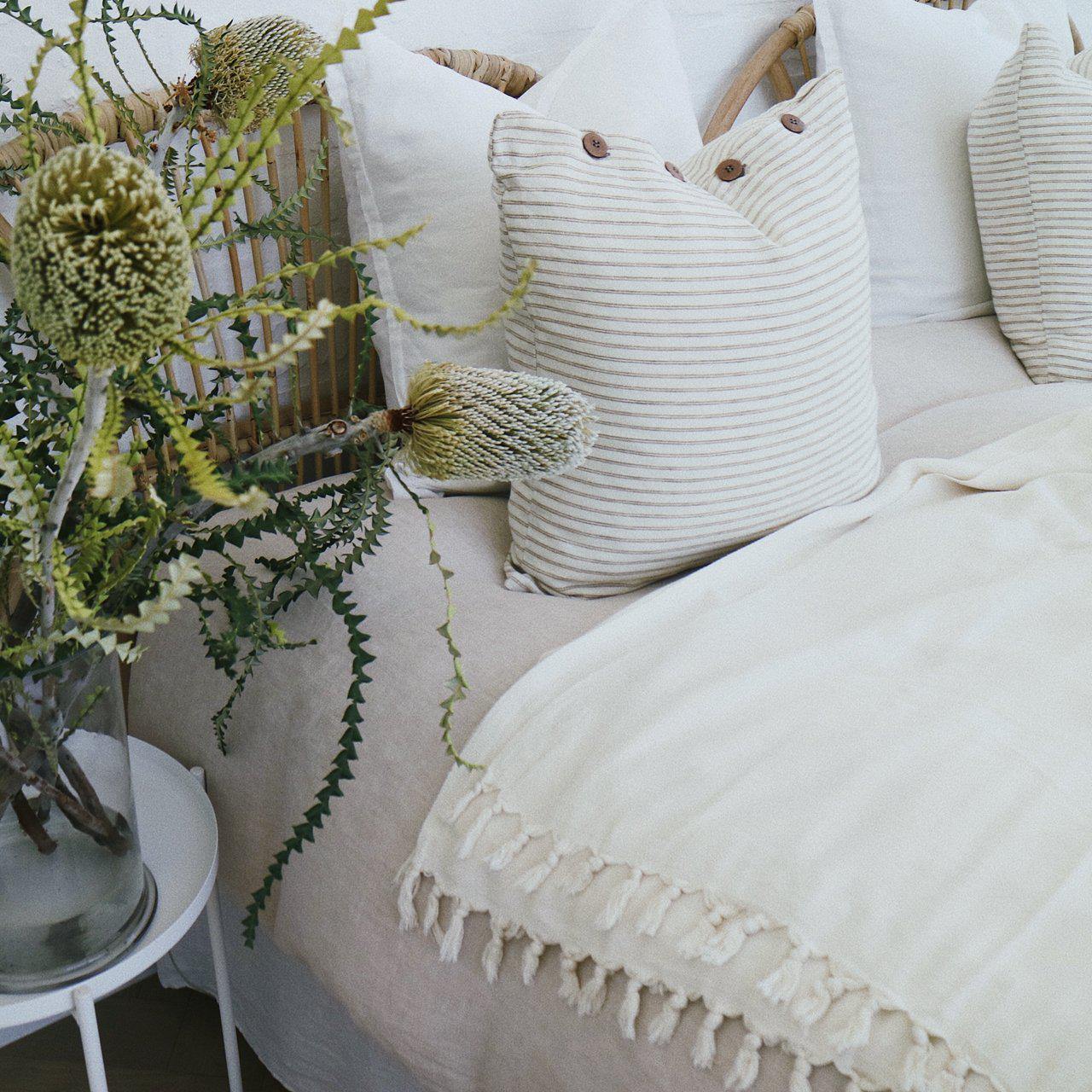 Description
DESCRIPTION
We travelled to Richmond and Colesburg in the middle of the Karoo. We drew inspiration from the vast open spaces, clay like sand, open plains, dry grass, clear pink skies and the coziness of being wrapped up in doors with tea and marmalade toast. We stayed at Richmond café and rooms, visited padstals and ventured out to Pink Hill. Vibrant colors of the ever-changing sky, the silence in the morning, wrapped up in layers and dancing in robes in the field. Open planned bathrooms, grandeur bath tubs and massive showers. Lathered in soap and cleansed with sponges, dry off with a plump absorbent 100% cotton flat woven Turkish Towel. Hand-picked cacti, pops of yellow and still moments.  
DETAILS
Turkish cotton and bamboo blend 
flat woven / loomed in Turkey by artisans and celebrates craftsmanship
 hand tied cotton tassles  
CARE
Hand wash cold and hang to dry, best without stay soft or other detergents.
Each towel comes with a canvas bag for storage and protection.
Summah towels become softer and more absorbent with each wash.
FREE SHIPPING FOR ORDERS OVER R1000
FREE RE-USABLE CANVAS BAG