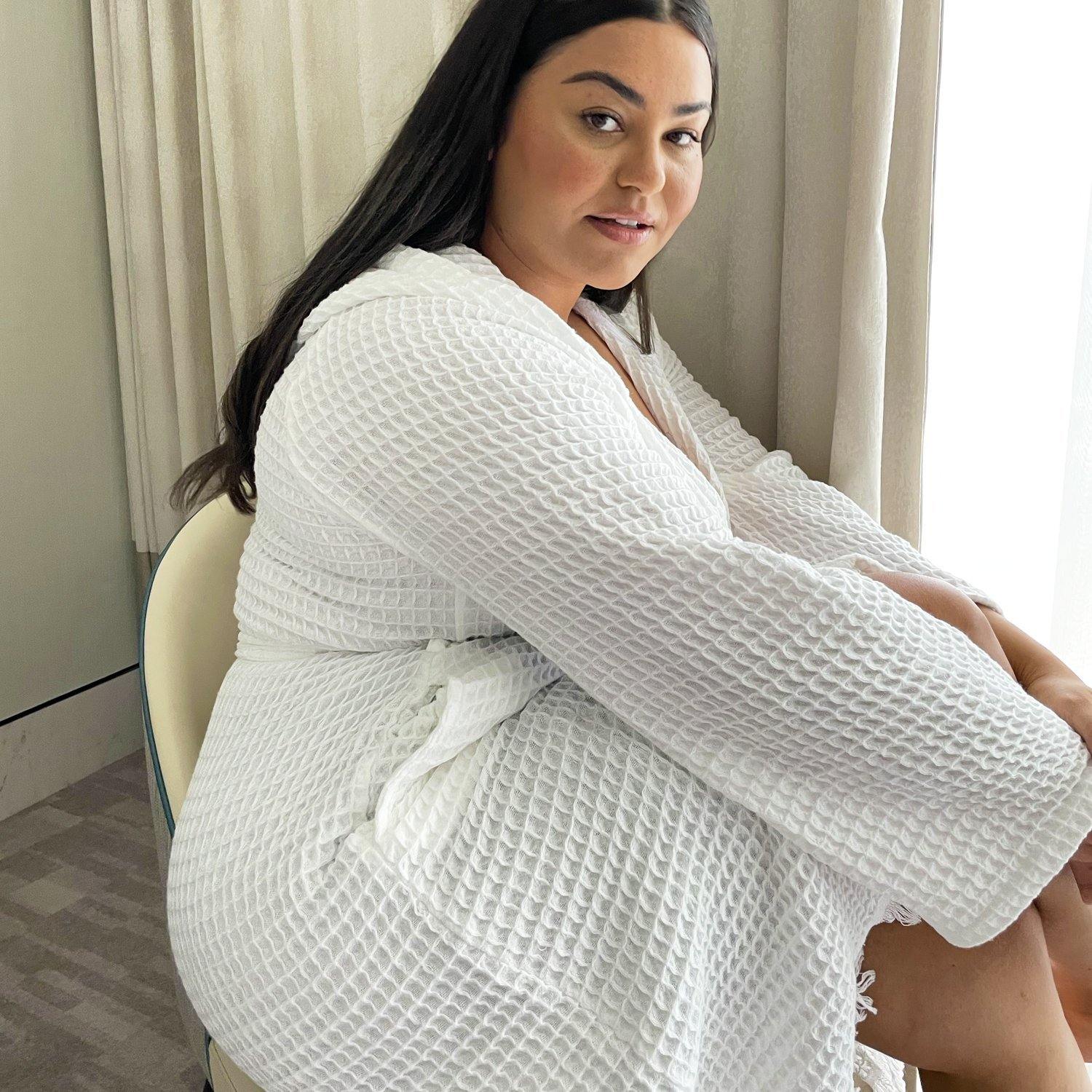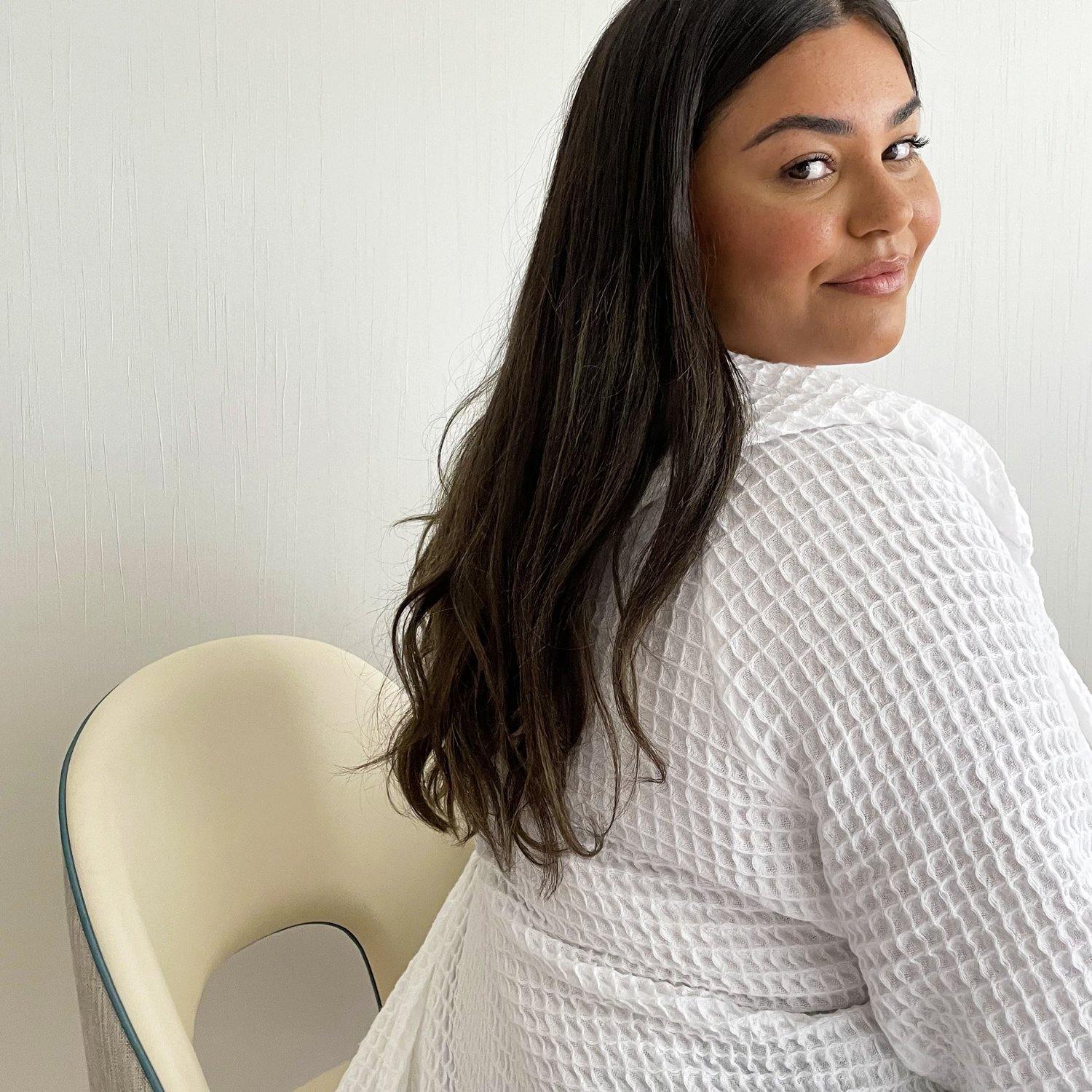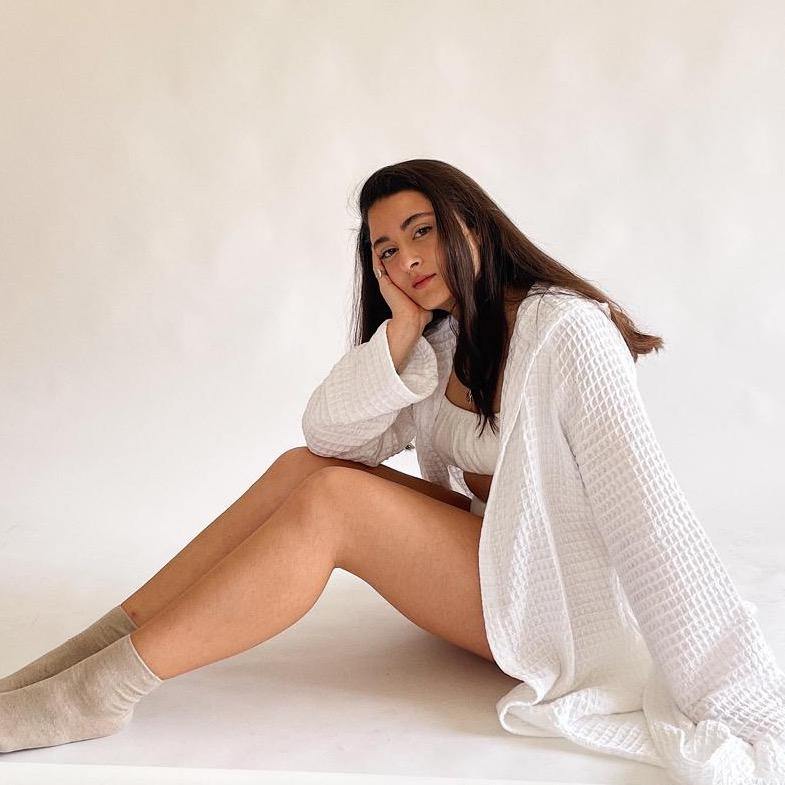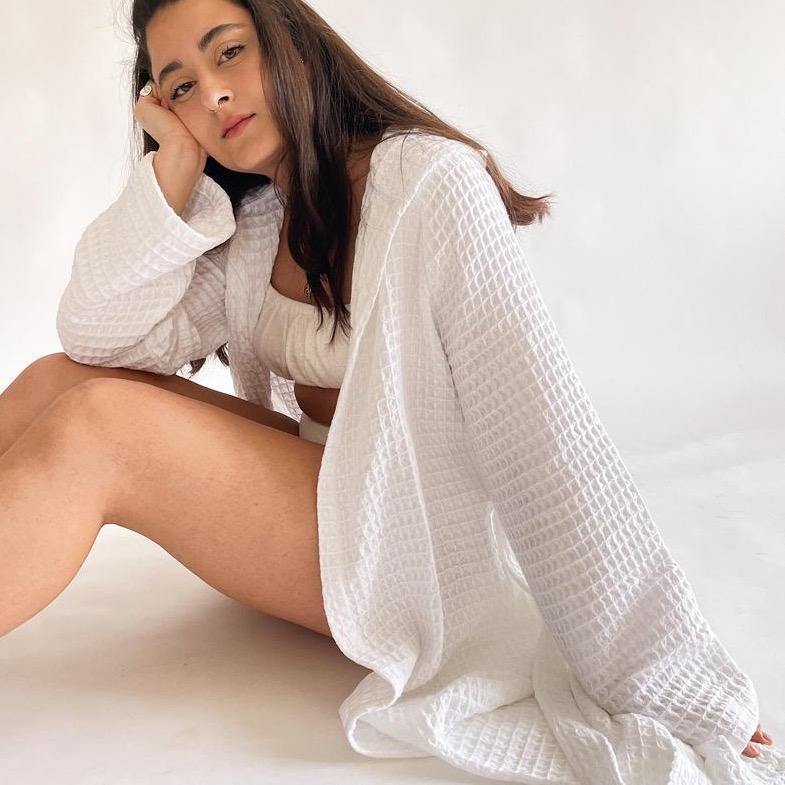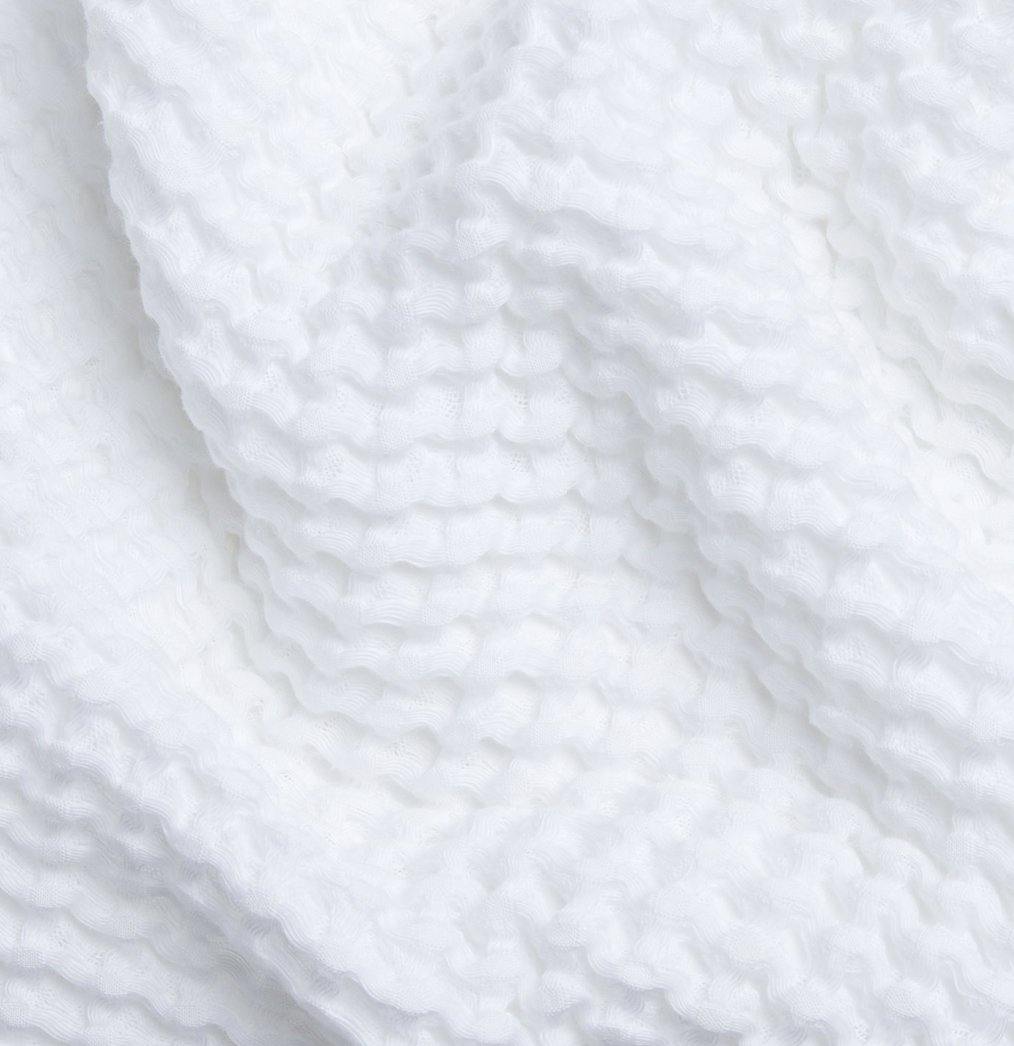 Description
DESCRIPTION
A full-length style hooded robe made from pure 100% Turkish WAFFLE COTTON.
Inspired by the KIMONO SHAPE AND STYLE
kimono /kɪˈməʊnəʊ/ a long, loose traditional Japanese robe with wide sleeves, tied with a sash. A garment similar to a kimono worn elsewhere as a dressing gown. Believed to live for a thousand years and to inhabit the land of the immortals, it is a symbol of longevity and good fortune.
DETAILS
COLOR : solid white.                                                                                                                
100% WAFFLE TEXTURED 230GRAM LIGHTWEIGHT COTTON 
Perfect for lazy weekends or post-bath relaxation. Our Bath Robes are finished with hand tied fringing. A beautiful lightweight gown for both men and woman.
Featuring side pockets and a waist that ties with hoops on the side and knotted in the front, they're the perfect thing to throw on after a shower, first thing in the morning or evening and can be worn around the pool or house.



Our signature Honey weave is ultra soft and cosy making it the perfect staple piece to lounger's around in. 
SIZING

VARIANT : SMALL / MEDIUM  ;
MEDIUM / LARGE
LARGE / EXTRA LARGE 
CARE
Hand wash cold and hang to dry, best without stay soft or other detergents. Summah towels become softer and more absorbent with each wash. 40 DEGREE Machine wash , Warm iron, Tumble dry at low heat. (Do not bleach)
FREE SHIPPING FOR ORDERS OVER R1000
FREE RE-USABLE CANVAS BAG