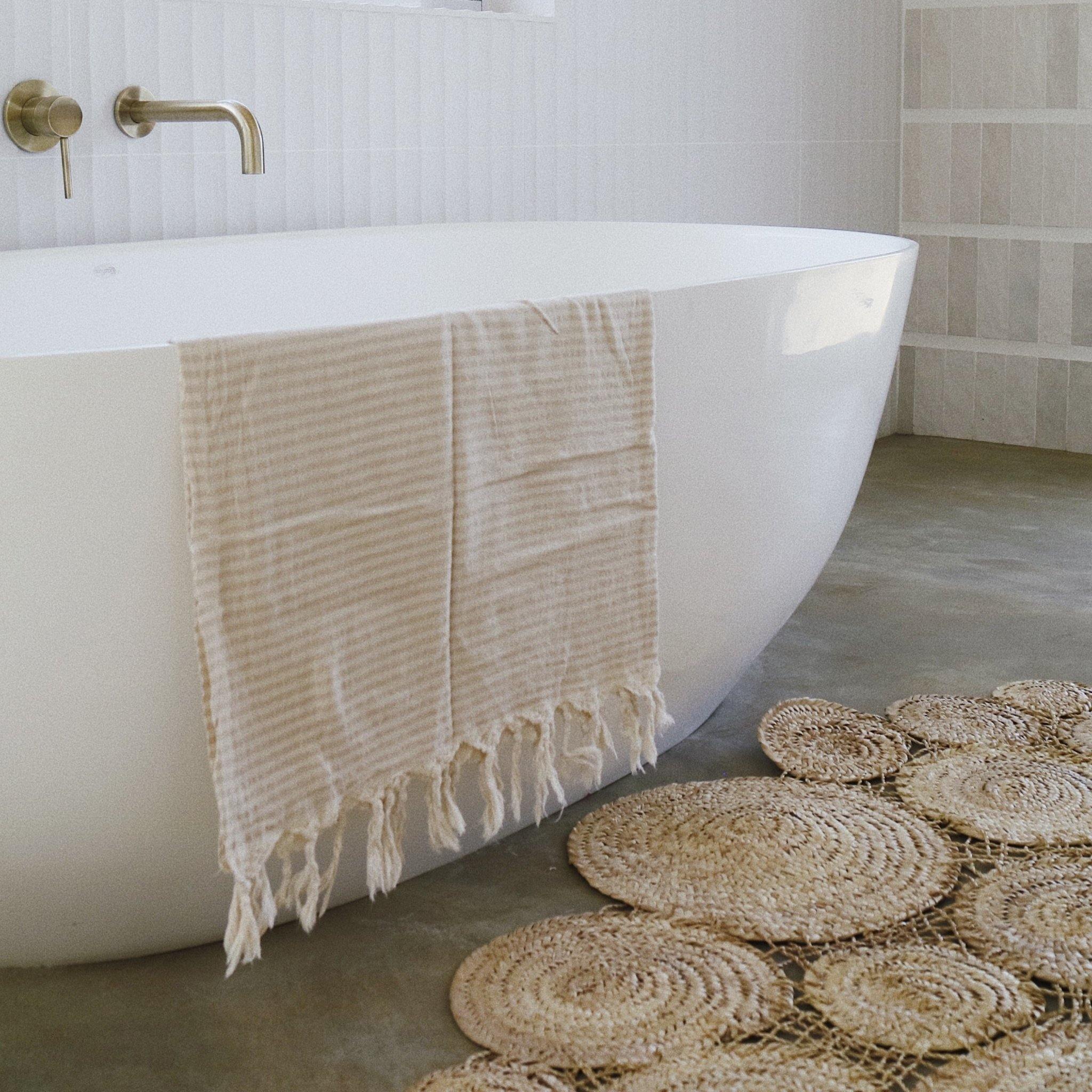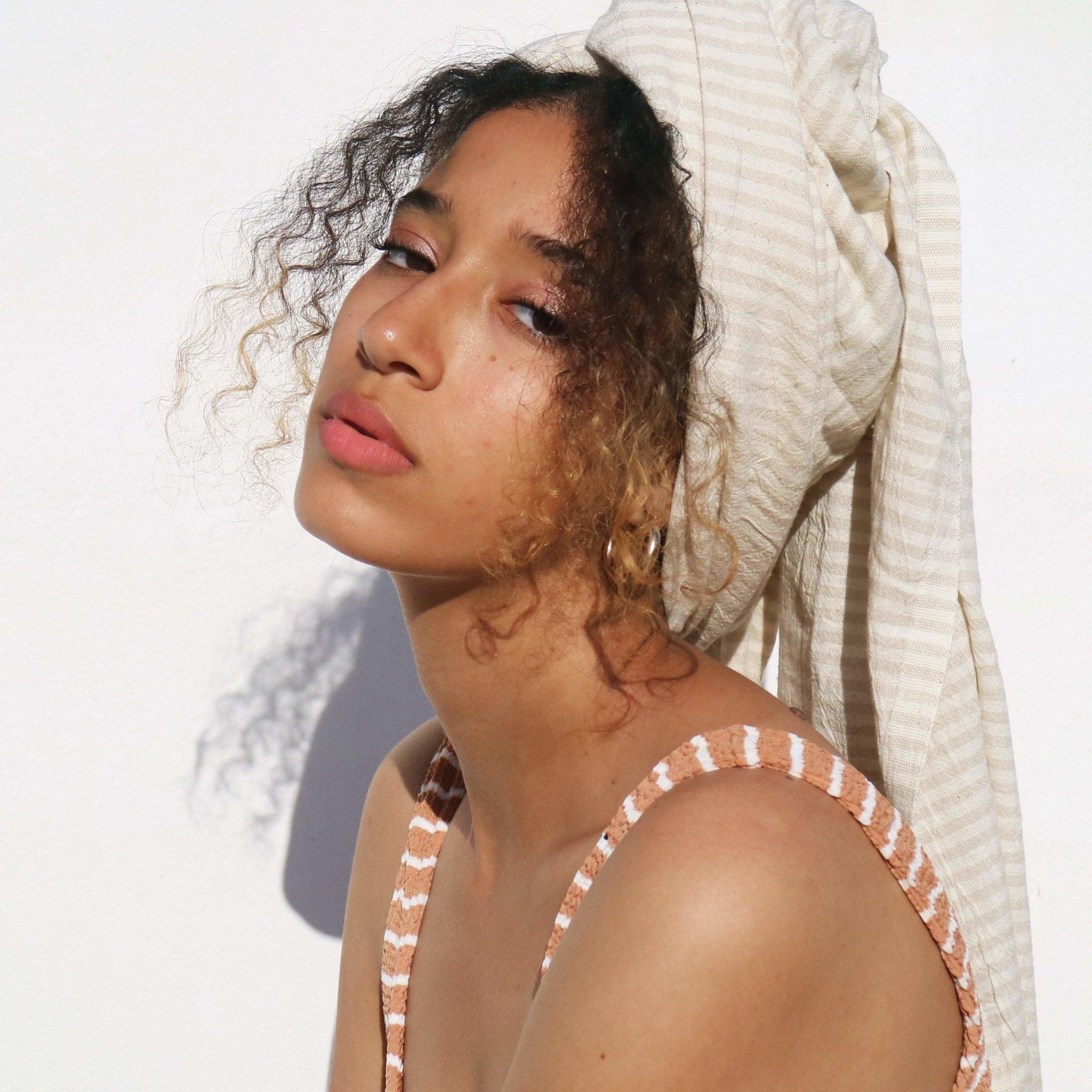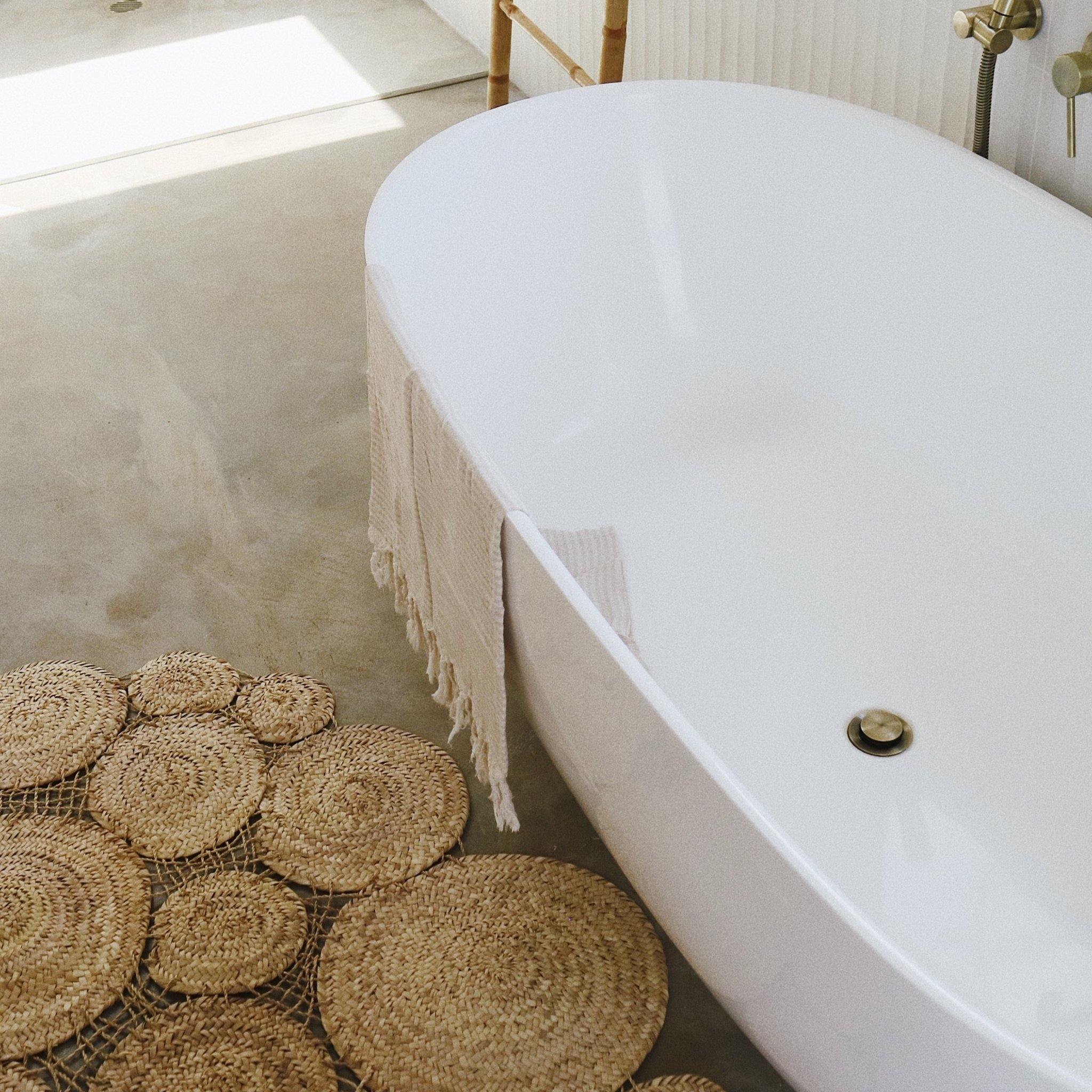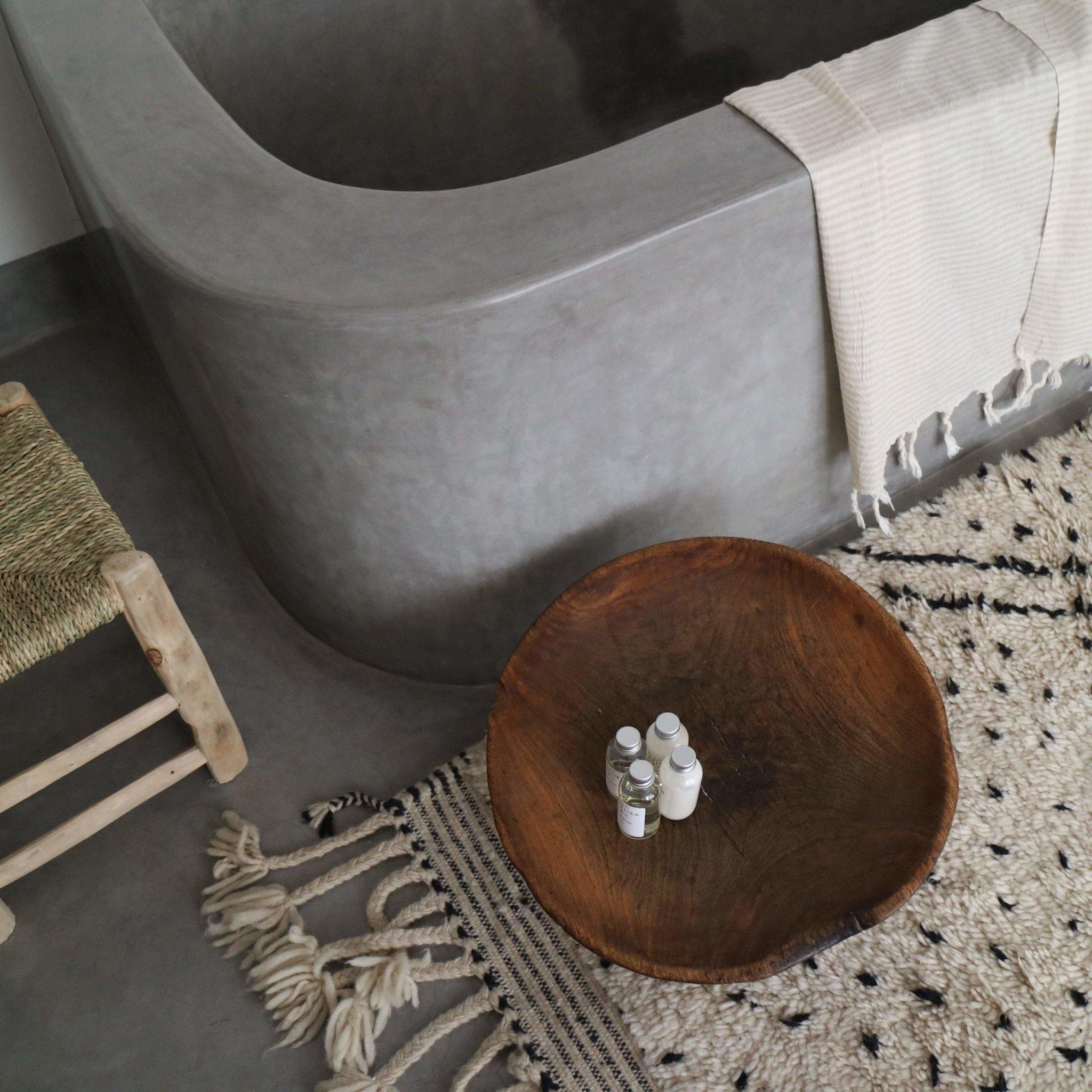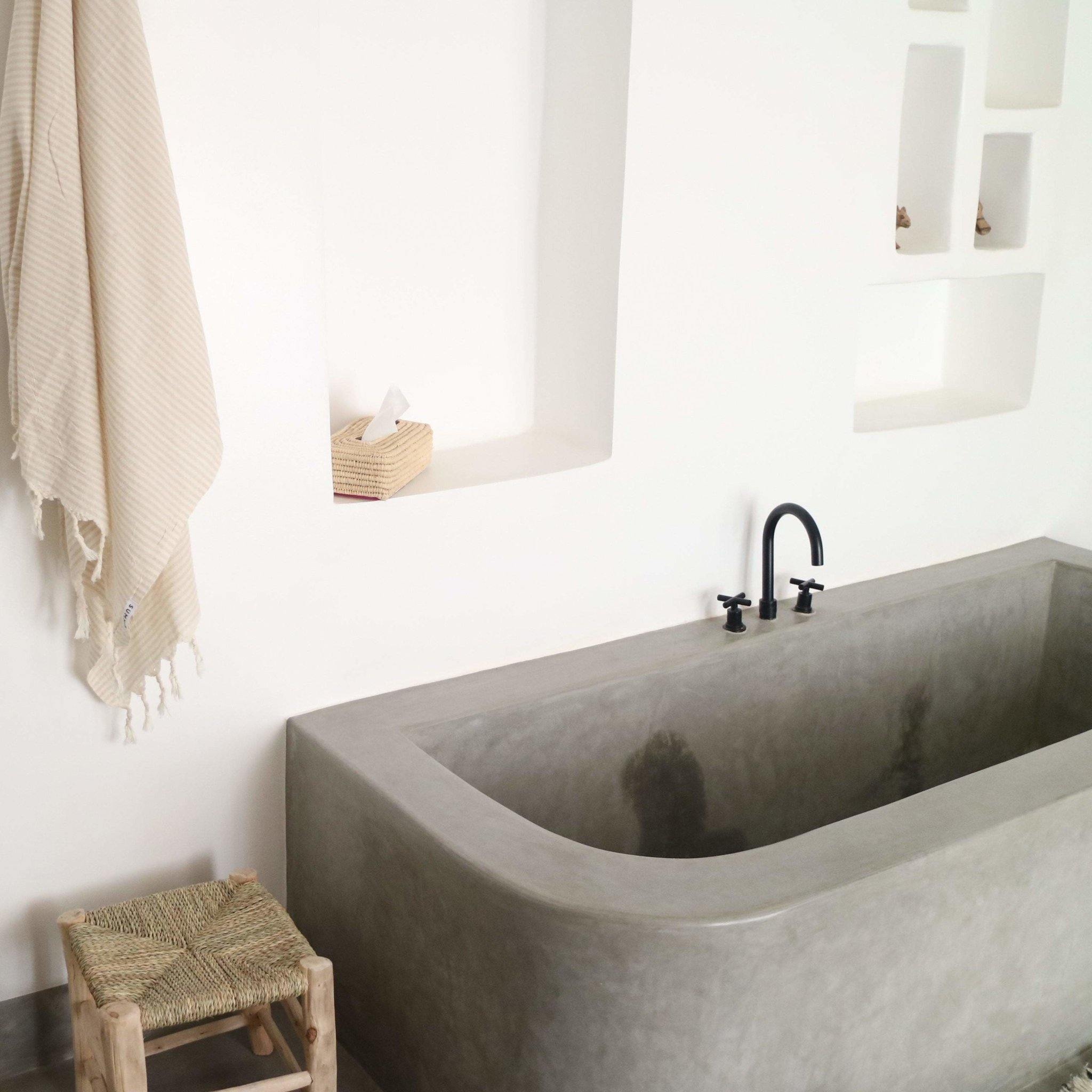 Description
DESCRIPTION
Our Maroc collection is inspired by Marrakech and the dusty souks, buying fresh fruits and carpet gazing. We drew inspiration from dreamy interiors of Berber lodges and secret Riads, dried grasses, camels, hidden palm tree oasis', open spaces and dusty hues of pinks, breezy cottons and the colors of warm humid summers. Our collection is an assortment of handpicked summer essentials characterized by 70's inspired styles and colors, with pops of bright yellow stripes mixed with neutral tones and terracotta's. Dedicated to the authenticity and the unpretentious, the mystery of its past with the strong artistic personality of its present. We recently took a four day trip to Marrakech to shoot our campaign.  

DETAILS
Colour : soft with a beige background

100% cotton Turkish towel, flat woven / loomed in Turkey

hand tied cotton tassles

Each towel comes in a re-usable branded canvas bag that can keep all your treasures or travel on every adventure.
CARE
Hand wash cold and hang to dry, best without stay soft or other detergents. Summah towels become softer and more absorbent with each wash. They are multi-purposeful travel companions paired with a cute bikini and a wide brim sun hat, this towel is every bit fun as it is practical.
FREE SHIPPING FOR ORDERS OVER R1000
FREE RE-USABLE CANVAS BAG